Carrasco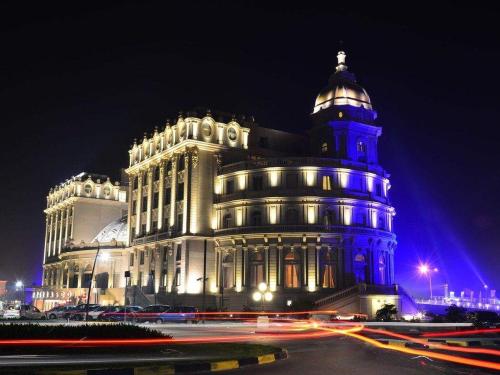 Carrasco was the first case in Uruguayan history of urban planning and design of an entire neighborhood faced exclusively by private initiative. The main bulwark of that dream was the great Hotel Casino Carrasco, a monumental construction in the style of the luxurious hotels of the Europe of the 900. Low constructions and large green spaces are the main characteristics of this neighborhood.
Avenida Arocena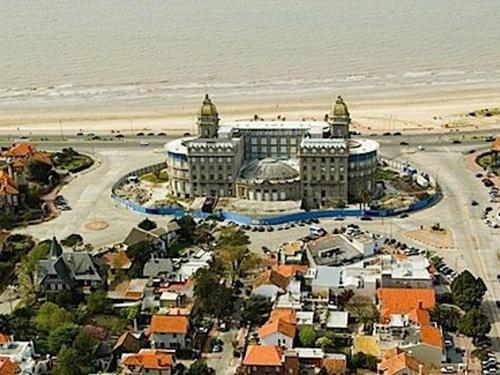 Es la avenida principal del barrio y junto con sus calles aledañas constituye uno de los paseos comerciales más destacados de la zona, ideal para recorrer a pie. A lo largo de cuatro cuadras, la calle Arocena alberga comercios de todo tipo como restaurantes, heladerías, tiendas de ropa, galerías de compras, supermercados, bancos, entre otros. En la esquina con la rambla se encuentra la majestuosa edificación del histórico Hotel Casino Carrasco.
Rambla and Beach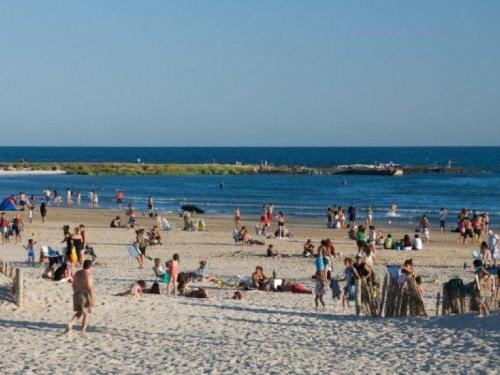 Given its proximity to the coast and its great dunes, Carrasco was born as a tranquil resort away from the movement of the city. At the moment, the beach and the coastal rambla in front of the Hotel Carrasco are of the most visited places of the neighborhood, mainly during the seasons where the good climate prevails. It is a very busy area for the enjoyment and the realization of sports and outdoor activities. On windy days the beach of Carrasco is one of those preferred by those who practice Kite Surf.
Montevideo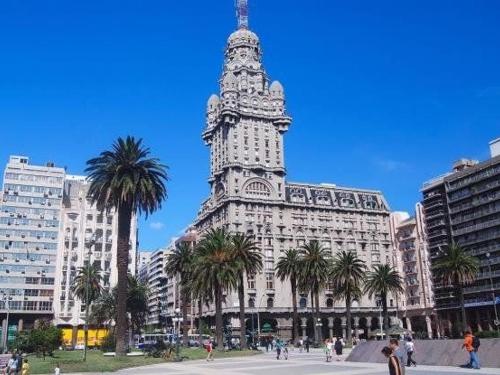 I discovered Montevideo, where almost 300 years from colonial histories to the city of the XXI century. Its memories, music, aromas, architecture, cultural expressions and cosmopolitan tradition are reflected in a colorful sky that dialogues with the water that
Bathes its coast and its bay. It is a city that was built with travelers and visitors, that is why the joy of receiving visits in the Montevideans. Montevideo does not have a favorite season of the year, it is rediscovered in each one: summer, autumn, winter and spring.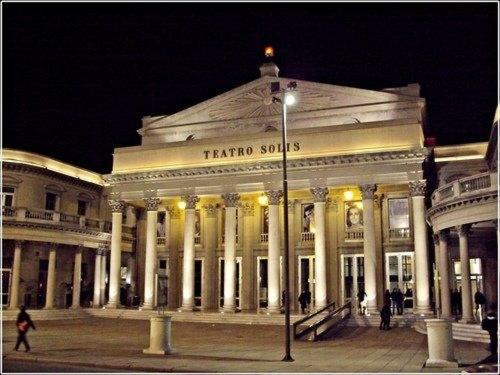 Montevideo, a city that breathes poetry and music, is a large open-air museum that is integrated with museums that address different themes. It is a city with a young spirit, where throughout the year there are quality theater premieres, it has works of sculptural, mural, architectural art in the more than a thousand squares and squares that make of the public space the privileged place of exchange of the Montevideo, its different expressions but also the link of the city with nature. Montevideo is a green city, with one tree every three inhabitants. The 30 kilometers of coast of Montevideo are an experience that you can not stop living: look at the horizon, enjoying a sunrise or sunset that will be engraved on your retina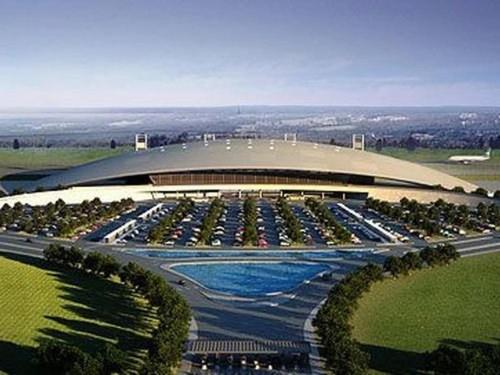 If you feel like discovering Montevideo, you will soon confirm that it challenges all your senses, through tango, murga, candombe, good wine, gastronomic routes and places that will leave you with the desire to return. Montevideo is also a country and you have to know it. I invite you to embark on this adventure full of stories, tradition of hospitality and warmth that make the visitors always want to return. Montevideo invites you and we assure you that after meeting you, you will love Montevideo.